Alamance Presbyterian
Church
We
Welcome
All
We are all looking for community, for a place where we belong and make a difference. No matter how connected our world gets, it still seems harder than ever to find. If you are looking for a place like that, let Alamance Presbyterian Church welcome you.
We long to be a community like the one Jesus imagined, one where everyone feels valued and cared for, where everyone comes to know our God more deeply and
has a chance to make the world a little better.
Alamance might be that place for you. We are bold enough to believe that you would make all the difference here.
Join us for our upcoming events at Alamance. Our next three large events are listed below. To see our full calendar, click here to view our upcoming events!
The Golf: Annual missions golf tournament. Held at Forest Oaks Country Club. Sign up form is here.
Big Meeting and Rally Day: Guest speaker is Dr. Byron Wade. Big Meeting is an annual event since 1801.
Watch our latest service: Moses and the Magic Staff
Each week our worship service is shared via Livestream. If you are not able to be with us in person, click below to watch our service -- or go back and watch your favorite past service.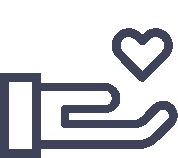 "Whoever is generous to the poor lends to the lord, and he will repay him for his deed."